Meet the Team
Meet the Team
Our Board

P

resident:

Jonnie Smallman



Meet Jonnie – a true warrior for Mother Nature! As a devoted champion for the environment, Jonnie's been a core member and volunteer at Bay Watch for ages. She's a superhero behind the highly successful Grasses in Classes program and the Living Shoreline Program as well. But, that's not all! Jonnie's non-profit expertise runs deep with leadership roles in the sweet-smelling Native Plant Society's Sweetbay Chapter and the Master Gardener Program through the UF/IFAS Bay County Extension Office. And if that wasn't enough, Jonnie's also got some pretty impressive experience under her belt, leading environmental compliance for the Navy, and turning heads with her award-winning restoration project at NSA Panama City's shoreline. With dependability, professionalism, and a heart full of dedication, Jonnie is one environmental steward you definitely want on your team.
Vice President: Mercedes Franklin
Mercedes Franklin is the Picasso of artists and a true Hollywood-born water baby! She was splashing around by the age of 3 and became a competitive swimmer all through high school. After graduating with a BAA in Applied Arts from San Diego State University, she jetted off to Barcelona to join their Foreign Students Program. Mercedes kept her wanderlust alive for a few years until a spark of inspiration hit her in 1974 and she started her own jewelry company. In 1981, she left sunny California and made Florida her new home. But, when Hurricane Michael caused chaos, Mercedes decided to take action. She joined the St. Andrew Bay Watch and had a living shoreline installed at her property. Since then, her devotion to protecting our watershed is second to none, and she's a fierce eco-warrior, fighting tooth-and-nail to shield North Bay from major development that could wreak havoc on the delicate ecosystem. It's no wonder she's the newest addition to the Board, bringing with her a flood of fresh ideas and an unwavering passion for St. Andrew Bay Watch's mission.
Secretary: Robin Shader
Although new to St. Andrew Bay Watch, Robin Shader has plenty of non-profit experience with the Florida Library Association, the Panhandle Library Access Network, and the Bay County Audubon Society. Paired with her interest in protecting the environment for future generations, Robin's professional skill set as Director of Bay County Library and Northwest Regional Library System is a perfect fit for Secretary of Bay Watch.
Treasurer: Keith Hagen
Keith's got serious street cred when it comes to Bay Watch. Not only has he been President before, but he's also got 50 years of money, banking, and tech savvy under his belt. When it comes to the complex financial side of things, he's the man with the plan. Plus, with a passion for all things aquatic, he's determined to use his skills to help protect the Bay.
Director at Large:Molly Allen
Molly Allen is one rockstar guardian for our precious Lullwater Lake and other natural resources. She's the co-founder of Friends of Lullwater Lake Association and has got her eyes on the prize when it comes to keeping an eagle-eye on water quality and keeping coastal flow rates in check. With a decade of water quality volunteering and a well-deserved title of Master Gardener through UF/IFAS Bay County Extension office, she's got the green thumb and the know-how to match. Not to mention, she's an At Large Board Member for Bay Watch, a true champion for volunteerism, and a pro at getting city agencies to sit up and listen on all things environmental.
Director at Large: Shelia Nogueira-Prewitt
Meet Shelia Nogueira-Prewitt! Armed with a Bachelor's in Biology and a minor in Environmental Science, this trailblazer is no stranger to aquatic ecosystems. With five years under her belt as a Bay Watch Water Quality Volunteer and hired lab technician/volunteer coordinator from 2013-2018, she knows how to keep our waters crystal clear. But that's not all- Shelia's conservation expertise doesn't stop there. She's also a pro at oyster restoration in West Bay with the Florida Fish and Wildlife Conservation Commission. With her eye on the prize of healthy, stunning estuaries, Shelia's focused skill set and wealth of professional experience make her a perfect addition to the Bay Watch squad.
Director at Large: Velvet Gilchrest
Meet Velvet Gilchrist! After dedicating 12 years to educating Bay County's youth, she's become a pro at working with kids. That's why we're thrilled to crown her our Grasses in Classes Teacher Extraordinaire! Velvet has been a dedicated volunteer with St. Andrew Bay Watch's Grasses in Classes and Water Quality Programs for six years. Her experience working with K-12 age groups and firsthand involvement in our conservation programs give her a unique perspective on the potential of Bay Watch's future program plans, talk about dedication.
Director at Large: Dawn Dykes
Say hello to Dawn, the marketing mastermind with a degree in Marketing & Communications, ready to rock the business world! She's been a Bay Watch fanatic since the early 2000s, and it's no surprise since her dad, Jim Barkaloo, is one of the masterminds behind it all! Dawn joined the team and made waves with her firecracker energy. She's now a Board Member, which means she's all about the big ideas, from brainstorming to sampling. You could say Bay Watch is in her blood, and her passion for it is unstoppable!
---
Water Quality Volunteer Chair: VACANT
Looking to get more involved with St. Andrew Bay Watch? Consider serving on our Board!
Living Shoreline Volunteer Chair: Stephen Hoeckley
Introducing Steve, the eco-warrior! After years of service in the Navy Base, he's hung up his boots and taken on a new mission: to save the planet! These days, he's all about quality time with his family and being a guardian for St. Andrews Bay Watch. When he's not being an awesome dad and husband, he's exploring the jaw-dropping panhandle landscapes like a true daredevil! We bow down to Steve, the hero who's taking care of our precious planet!
Grasses in Classes Volunteer Chair: VACANT
Looking to get more involved with St. Andrew Bay Watch? Consider serving on our Board!
Scientific Advisor: Mike Brim
Let us introduce Mike, a retired marine biologist with the U.S. Fish and Wildlife Service, whose career in water-wrangling spanned over 30 years. Once he hung up the snorkel, he became the Executive Director of St. Andrew Bay Environmental Study Team Inc. (BEST Inc.) and is now the President of Brim Business Inc. With a love for all things aquatic, Mike has spent his life exploring and studying the Bay, teaching courses on the Sea Life of St. Andrew Bay at Gulf Coast State College, even battling sharks, and uncovering the effects of legacy contaminants in the Bay's sediment. This wise waterman is truly the king of our watershed. As one of the founding members of Bay Watch, he and John Foster had a lightbulb moment just before St. Andrew Bay Awareness Day, August 1986. They looked at the army of 60 volunteers who showed up to help with the event and realized they could become the active members of a new non-profit association to manage, protect, care for, and educate folks about St. Andrew Bay watershed. They pitched this idea to the volunteers on Bay Day, and it was unanimously accepted! Thus, the St. Andrew Bay Resource Management Association (aka St. Andrew Bay Watch) was born. Thanks Mike and John!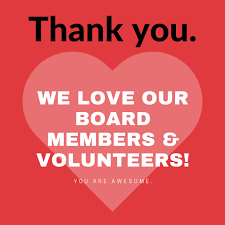 ---
Our Staff
Water Quality Director: Christina Cantrell
Meet Christina, the brains behind the Bay Watch Programs, with a Master's degree in Wildlife and Fisheries Science from the University of Tennessee (Go Vols!). As the Director of St. Andrew Bay Watch, she takes charge of the  nitty-gritty details of water quality data analysis, grant and project oversight, and she supervises part-time staff.  Her eagle eyes are on all Bay Watch programs, but her heart is with the Grasses in Classes program, where she  gets to work with kids and educate folks about the importance of the watershed and all the critters who call it home.
Water Quality Lab Manager: Phil Maxwell
Say hello to Phil, the newest superstar at Bay Watch! He's our go-to guy for keeping everything running smoothly. Phil's in charge of rounding up our volunteer boat crews, who scoot across the entire watershed to gather water quality data from 70 different sites. He's a total pro at filtering samples and getting the gear ready for our volunteers each month. Thanks to Phil, we know exactly what's going on with the water.
Data Manager Volunteer: Kalli Parauka
Meet Kalli, our wonder woman Data Manager. She's the genius behind inputting and maintaining water quality data, making sure everything is entered into a standardized electronic data format and the WIN System (Watershed Information Network). Not only does she give the data a good ol' QA/QC (Quality Assurance/Quality Control) check, but she's also made it super easy for the public to access it all the way back to 1991. That's right, folks, 1991! Talk about a data queen! When she's not busy being a hero, Kalli volunteers for Bay Watch while earning her Masters degree from Auburn University. War Eagle, Kalli!